Information Sheets
We're pleased to present new information sheets as the latest in series of Mozaic Project publications! There are 6 information sheets on different topics concerning the project area as well as the results of our studies:
People; Agriculture; Environment & Nature Conservation; Places and Tourism; Rural Development as well as Projects & Organisations.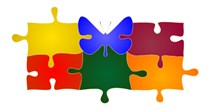 An important aspect of this publication is that part of the information comes from the locals. The Vasile Rus and Adrian Biris families from the village Luna de Jos for instance told us which plant species they or their grandparents were using for medicinal purposes, customs or as indicators in agriculture. Another information sheet presents the local traditions and legends, not least to recognize the importance of this cultural heritage and maybe to awaken new interest in them.
Have fun reading!